Hightower Trail middle school
Visual Arts
VACOMP
*** VACOMP SLO is during class time 5/17. Please make sure you are turning in your project finished by the end of class 5/17. Some of you may need to work on this project at home if you have not planned accordingly so far. Email me your best work if you have not. Your last time to do so for credit is 5/18.
Digital Portfolios
View digtal portfolios Below
Powered by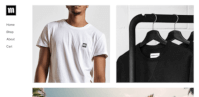 Create your own unique website with customizable templates.