Hightower Trail middle school
visual arts


Class Assignments​
To see what you are doing this week look under the little icon to the left and click on Home-> Visual Arts 6-8
VACOMP--> Click
here
Synergy
*Please understand if there is an absence and grades get put in as "Missing" it will give you a reading as though your child got a 100 on the assignment and after the make-up days have past I have to put in an actual grade, which would be a zero if the assignment was never made up. Often times you might see me put in a zero, in all honestly it is in hopes they will complete the assignment, instead of giving them a false sense their grade.
welcome to
visual arts
at hightower trail middle school!


If you could donate one or more items from our donation list below it would be greatly appreciated.

I hope you are ready for an awesome quarter of visual arts. Get ready to learn about history, critique artwork, discover aesthetics and create a variety of artwork!

Please do not hesitate to contact me or ask questions! I want to help you learn to love art and to be successful in your efforts!

See you in the art room!

MRS. PAYNE

Art Donation List
Anything you can donate is greatly appreciated! Thank you for your help.
~Mrs. Payne

​Newspapers
​Twistable glue sticks
Large erasers
Aluminum foil
Hand held pencil sharpener
#2 Pencils
Two inch wide masking tape


Powered by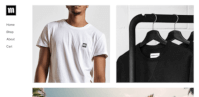 Create your own unique website with customizable templates.